In weddings, photography plays a vital role in preserving cherished memories that last a lifetime. As couples embark on their journey of love and commitment in 2023, they seek innovative and captivating ways to document their special day. Today, follow SHE.SAID.YES to unveil the top five popular wedding photography ideas captivating couples and photographers alike. Now, get ready to be inspired!
Outdoor Adventure
Capture the spirit of adventure by infusing your wedding photos with the essence of the great outdoors. You can explore breathtaking landscapes such as majestic mountains, enchanting forests, or picturesque beaches as your backdrop. Moreover, you can elevate the excitement by incorporating captivating props like bicycles, canoes, or vintage cars, infusing your pictures with a sense of daring and exploration. And a good wedding photographer will capture this unique and memorable scene if you would like to.
Romantic Silhouette
This one involves capturing the couple's silhouette against a stunning sunset or a beautifully lit background. Silhouette photos create a dreamy and romantic atmosphere. It emphasizes the love and connection between the couple. The contrast between the darkened figures and the vibrant background adds a touch of mystery and elegance to the images. This style of photography can produce captivating and artistic photos that beautifully showcase the couple's bond and create a memorable visual impact.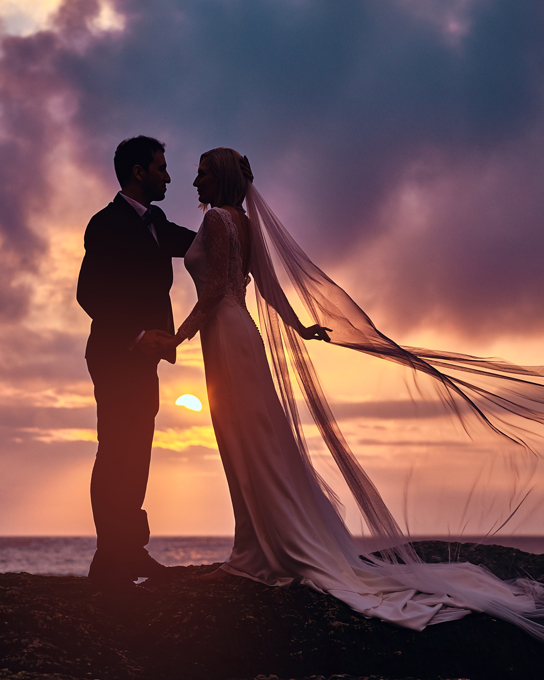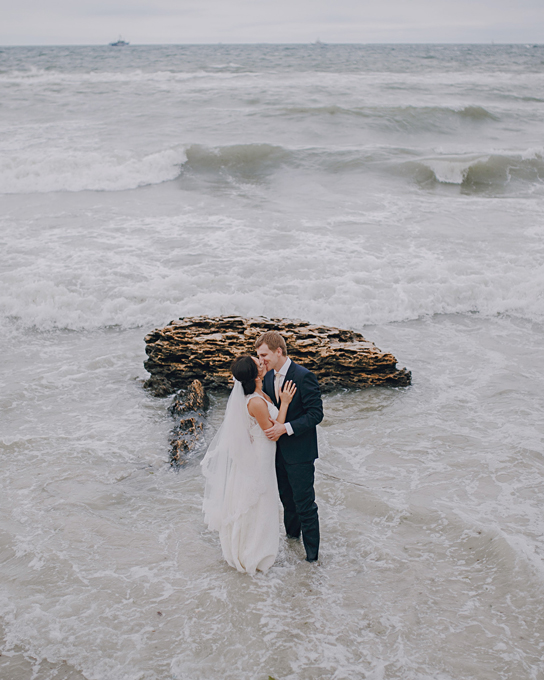 Drone Photography
This trend has gained popularity due to its ability to capture unique aerial shots of weddings. By hiring a professional drone photographer, you can obtain stunning overhead images of your wedding venue, outdoor ceremony, or group photos. Besides, the use of drones adds a modern and cinematic touch to your wedding album, providing a fresh and dynamic perspective. Meanwhile, it can capture breathtaking views and create memorable images that stand out from traditional ground-level shots.
Candid Moments
Instead of posing for every photo, let your photographer document spontaneous interactions between you, your partner, and your guests. Candid shots capture raw emotions and natural expressions, showcasing the true essence of your special day. These unscripted moments hold a special place in your heart, reflecting joy, laughter, and love. Furthermore, candid photography adds an authentic and personal touch, preserving unique and meaningful fleeting moments in your wedding album.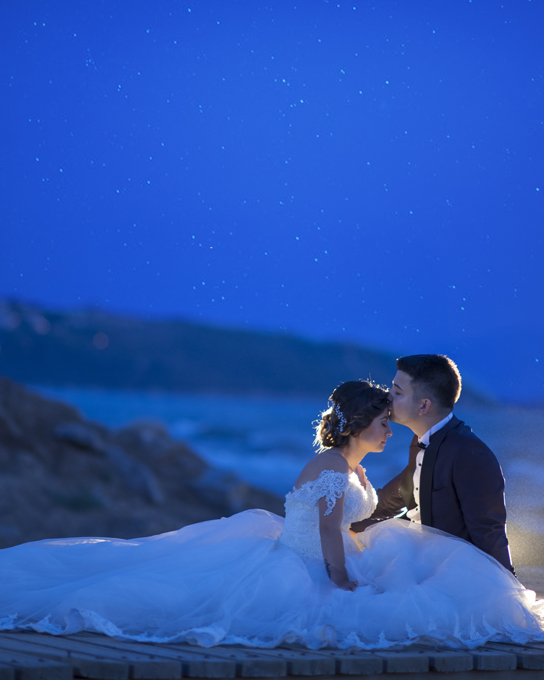 Creative Lighting
Experiment with creative lighting techniques for captivating wedding photos. You can incorporate props to add a magical touch during the evening reception or for unique nighttime portraits, such as fairy lights, lanterns, or sparklers. Creative lighting transforms ordinary scenes into enchanting photos, with fairy lights creating a romantic atmosphere and sparklers adding excitement. Also, you can play with different light sources and placements to create captivating compositions.