Are you considering how to make a perfect proposal? A suitable ring may be the finishing touch except for well-planned activities. So why not take the engagement rings from SHE.SAID.YES into your consideration? We can't wait to share some exquisite new arrivals with you. Whether you prefer a classic or fashionable design, there is a ring to state your love. Now, let's come and have a look.
In The Name Of Love
A classic design reveals enduring beauty. This exceptional side stone engagement ring features a striking round-cut center stone in sleek six prongs. A lustrous band surrounds the basket paving with sparkling gemstones, forming a hidden halo to ensure it sparkles from every angle. Besides, a row of gems paved on the straight shank adds further glamour to this design. So give her this ring in the name of Love. And make it a piece of the perfect ring, an heirloom to transcend the times.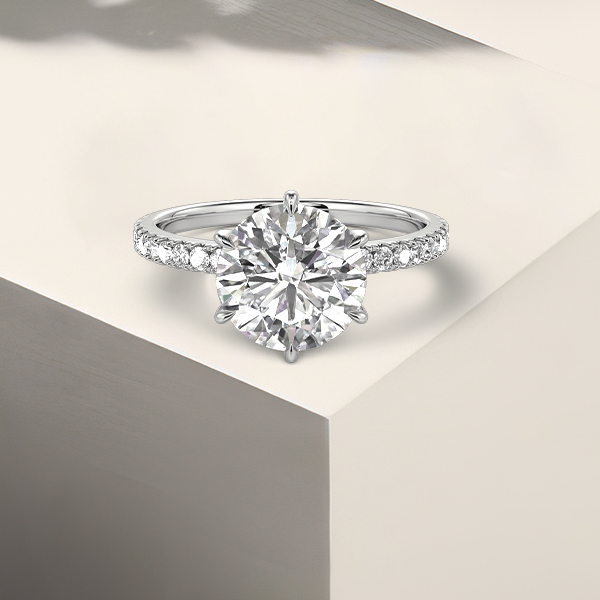 Edge of Time
This delicate and natural look will remain flashy for the rest of your life. This engagement ring is inlaid with a sparkling marquise-cut center stone in elegant six prongs. Viewed from above, it is just a simple solitaire ring. However, when viewed from the side, the hidden halo and the bridge paved with gemstones will bring surprises, brightening your eyes. Besides, the cathedral design completes an enduring elegant appearance to this ring. Even at the far end of time, our love will move on.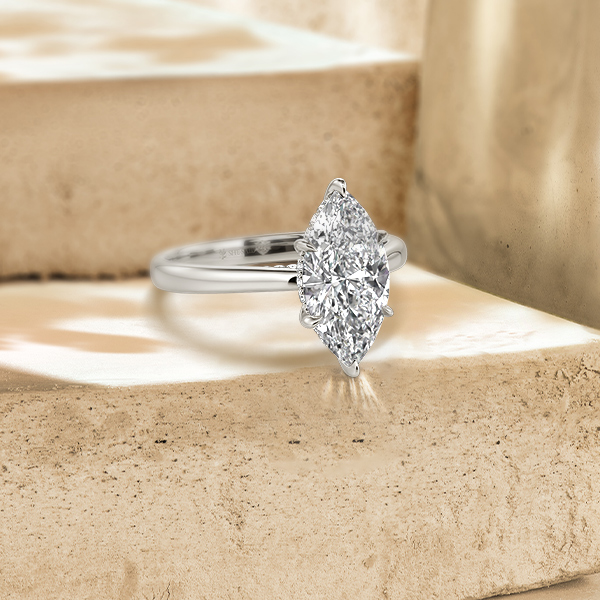 Love Does Not Fade
Known for their graceful silhouette, teardrop engagement rings consistently rank among the best of all gemstone shapes. This piece showcases a refined pear-cut center stone surrounded by a scintillating halo. And the climbing-up marquise-cut gemstones complement the dazzling center. Besides, the twisted shank accented with luster enhances the vintage aesthetic of the ring, making it an heirloom look. This one will be a treasured piece to celebrate your love. And just as its name, your love will never fade.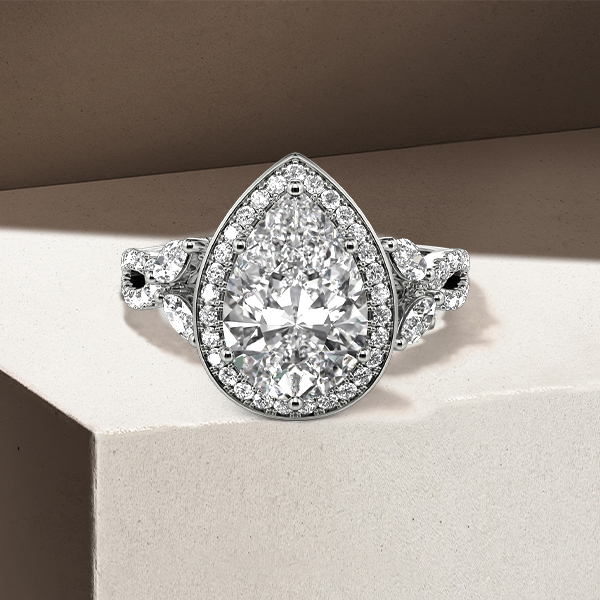 Three-stone Engagement Ring – For Your Love Only
This delicate engagement ring showcases a simple yet graceful appearance. Featuring a classic three-stone design, it catches the maximum light with a dazzling marquise-cut stone. In addition, lovely, twin oval-shaped gemstones are flanked aside to enhance the brilliance of the entire ring. Finally, a highly polished shank makes it comfortable for everyday wear. This must be an ideal piece to witness your big day and accompany you in starting a new phase of your life with your sweetheart.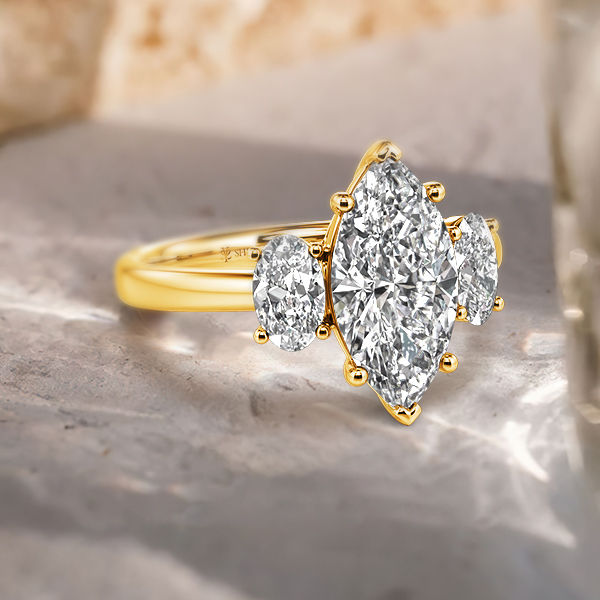 Heart Engagement Ring – Twirling My heart
Ideal for any bride-to-be, it's her dreamy jewelry for life. Just take her breath away with this stunning halo engagement ring. It features an eye-catching heart-cut center stone, exuding brilliant sparkles against a surrounded halo. A shiny bypass ribbon paved with glittering accents runs through other elegantly twisted bands. The classic heart-shaped design can't help but remind people of the "Heart of the Ocean" in Titanic. If the gem in the movie symbolizes Rose's heart, then this heart engagement ring also can represent your heart and love for her.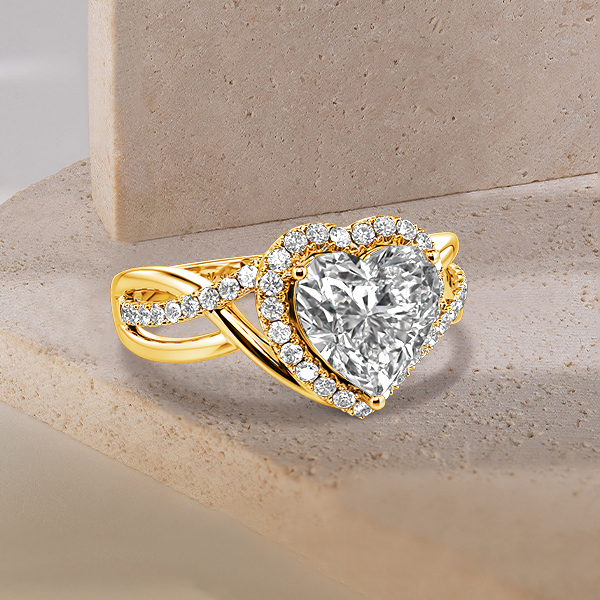 Ode To Fate
Inspired by Deathly Hallows, this fantastic band is the final representation of whimsical jewelry. It features a divine symbol with a shiny round-cut gemstone in the center. Besides, the vivid feathers and a row of shimmering gems further enhance the sophistication of the entire ring. So what does it look like? Come to see it on SHE.SAID.YES!