Inspired by the sparkling gems at night, the ASTRA PLANETA Collection by SHE.SAID.YES conveys the hope and light of life. This exquisite collection portrays the ultimate romance of the dazzling night and warm sunlight by transforming the star, sun, and moon into finely crafted jewels. Each piece is intended to inspire you to experience the beauty of life and discover your authentic self. To love the world and love yourself.
Bathing in Effulgence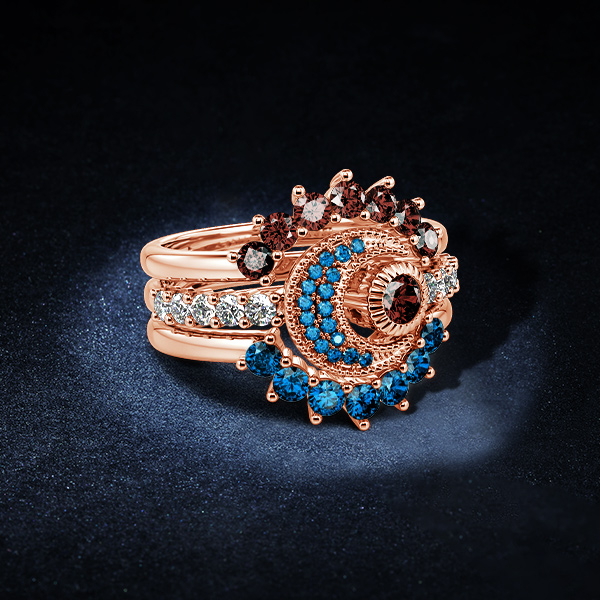 Astra Planeta Collection kept it's unique and elaborate all the time. Just like this fancy ring set. This timeless ring set won't disappoint you with its charming design. Decorated with various glittering round gems, the primary ring features a round-cut gemstone and a chic moon motif. Besides, a halo of double half-round gems bands wraps the center, completing a magnificent sun appearance. Inspired by the sun, moon, and stars, this set will remind you of the old and mysterious solar system. Although surrounded by the other stars, the sun also brings shine and warmth to them. You are the sun and moon in my life. You accompanied me and made me live in effulgence.
Dainty Astra Planeta Collection – My Halo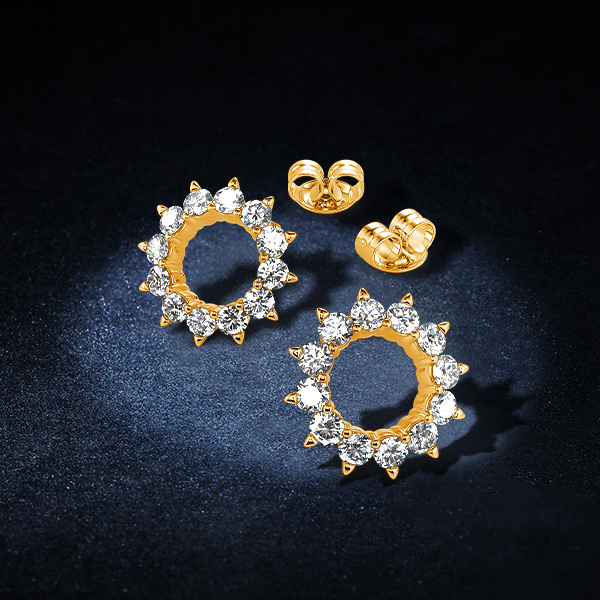 It's an absolute stunner you can't miss. Inspired by the shining light of the sun, these stud earrings belong to the supremely dainty design. Each earring features twelve round-cut gemstones, forming a dazzling halo. To highlight its alluring brilliance, each halo is also wrapped by a circle of polished metallic ornaments. And the outer sharp corner designs make the earring look like a shiny sun. For me, you are the sun, the halo around me, and you always make me happy. I can't help being obsessed with you.
Fabulous Bolo Bracelet – Another Star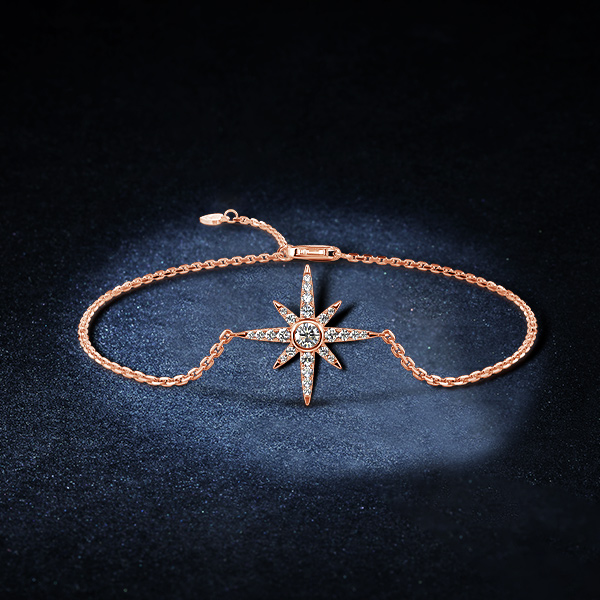 An elegant and meaningful bolo bracelet. The entire bracelet appears as an eight-pointed star. It features a round-cut center stone in a bezel setting. And various dazzling round gems pave every corner, adding brilliance to this piece. The implication of the eight-pointed star is to bring good luck, with a good luck effect. With this bracelet, may you have a bright and dazzling future as the stars. In addition, it is also a symbol of love and harmony. We are born as lonely stars. But we were no longer alone when we met one day. So, my other star, I will never leave you alone.
Cute Pendant Necklace – Wondering Planet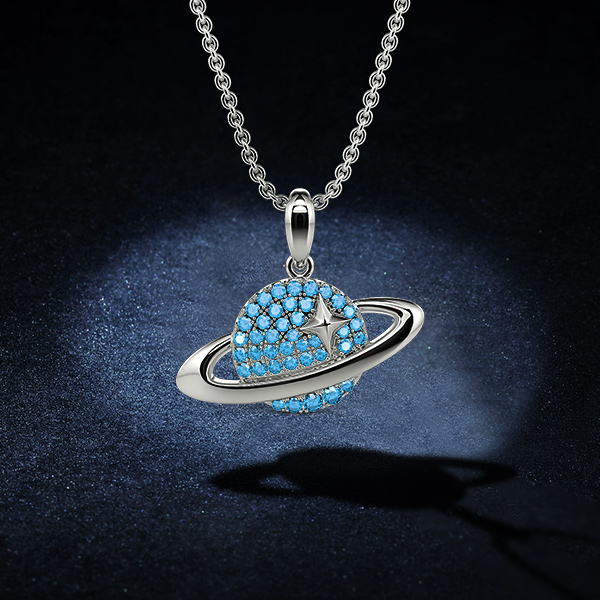 This stunning pendant has been designed in a unique pattern reminiscent of a bright planet. The fanciful design is sophisticated and whimsical, boasting a shimmering stone-paved planet with a precious star. The buffed circle system surrounding the planet provides an extra gloss and shine, making this piece truly exquisite. With its brilliant design and lustrous appearance, this pendant is an unmissable gift for anyone searching for something unique. In addition, those who appreciate the beauty and elegance of fine jewelry will undoubtedly be drawn to the intricate details and playful charm of this stunning piece.
Under The Dome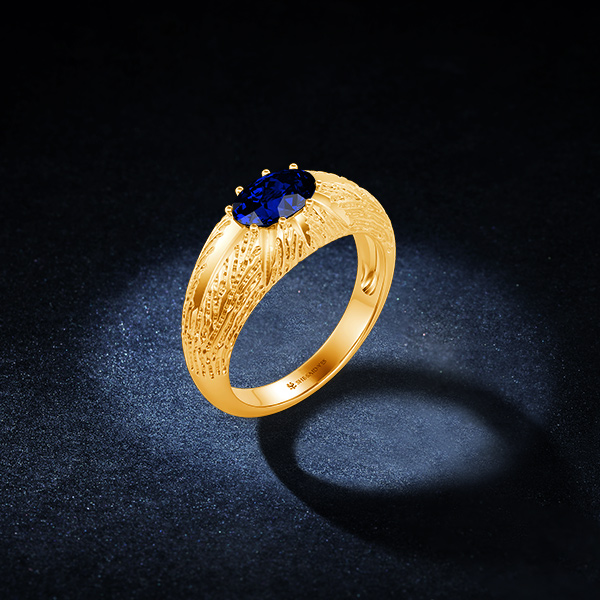 This delicate engagement ring from Astra Planeta Collection is truly a masterpiece in design. The intricate carving on the dome top adds depth and dimension to the ring, drawing the eye toward the sparkling oval-cut gemstone at its center. Eight shiny rays from the center create a stunning visual effect that is simply breathtaking. This ring's vintage style and bold design add a touch of timeless elegance and sophistication, making it the perfect choice for anyone looking for a classic statement piece. Whether to pop the question or to add it to her collection, this ring is an eye-catching accessory.