Are you overwhelmed by the preparation for your big day? Maybe you can sit down and have a short break. Today, SHE.SAID.YES has prepared six wedding-related films for you. These romantic films may provide you with wedding inspiration while enjoying a relaxing movie moment.
Bride Wars
Directed by Gary Winick, Bride Wars is a lighthearted comedy that follows two best friends' stories. Mistakenly, their dream weddings are on the same day at the same time. Therefore, the two brides-to-be turn into "sworn enemies" in a race to get married before the other. In this film, except for the wedding venue they compete for, two characters' wedding dresses may also leave a deep impression—an elegant mermaid silhouette with a one-shoulder neckline worn by Anne Hathaway and a chic ball gown with a modified sweetheart neckline and lavender-colored ribbon accenting the waist worn by Kate Hudson. If you struggle to choose a wedding dress, this might inspire you.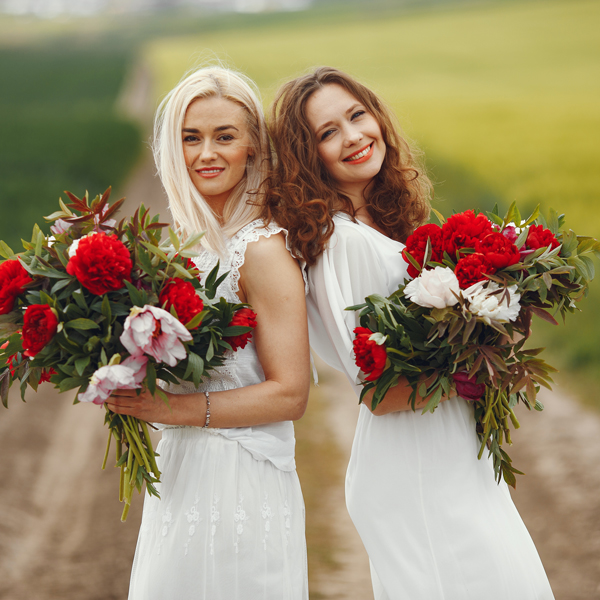 Bridesmaids
Directed by Paul Feig, this film follows the story of Annie and several bridesmaids. Annie is a single and broke maid of honor, and she attempts to organize her best friend's wedding. Through the ups and downs of wedding planning and dealing with her problems, Annie and the other bridesmaids realize the importance of having each other's back on this special occasion. This film perfectly captures the chaos and excitement of wedding planning. However, it also highlights the integral role a supportive group of friends can play in making the day unforgettable. Besides, you can also draw inspiration from Lilian's wedding planning "battle", such as this movie's multi-wedding colors and bridal shower theme.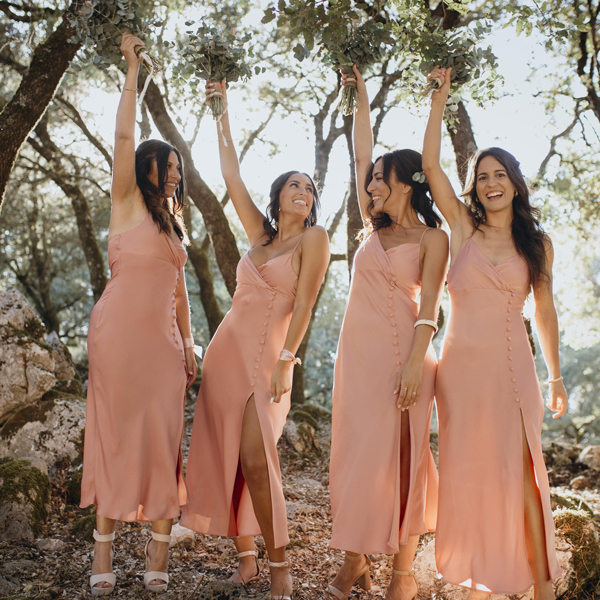 Runaway Bride
Runaway Bride is a romantic comedy directed by Garry Marshall. Having left three grooms at the altar, Maggie Carpenter got the name "the Runaway Bride" from a journalist, Ike Graham. However, when Ike's reports are called into question, he comes to Maggie's hometown to save his reputation. During this period, he can't help but fall for this lady. This film explores the complexities of relationships and the idea of true love. At the end of this film, two characters get married in a private ceremony outside on a hill. If you are a person like Maggie, who doesn't like big ceremonies, her final wedding may inspire you. Sometimes, a simple ceremony witnessed only by relatives and friends can be very happy, too.
The Twilight Saga: Breaking Dawn – Part 1
Twilight is a series of romance fantasy films about Bella Swan and her vampire lover Edward Cullen. The Twilight Saga: Breaking Dawn—Part 1 is the fourth installment of the Twilight film series. In this part, Bella marries Edward. And a new complication arises when she discovers that she's pregnant and the baby is growing at an alarming rate. Except for the exciting plot, I think their wedding scene is samely impressive for most audiences. The venues, the flowers, the romantic soundtrack, the beautiful bride and handsome groom… All it shows is a perfect outdoor wedding. If you dream of such a romantic wedding, this film must be your source of inspiration.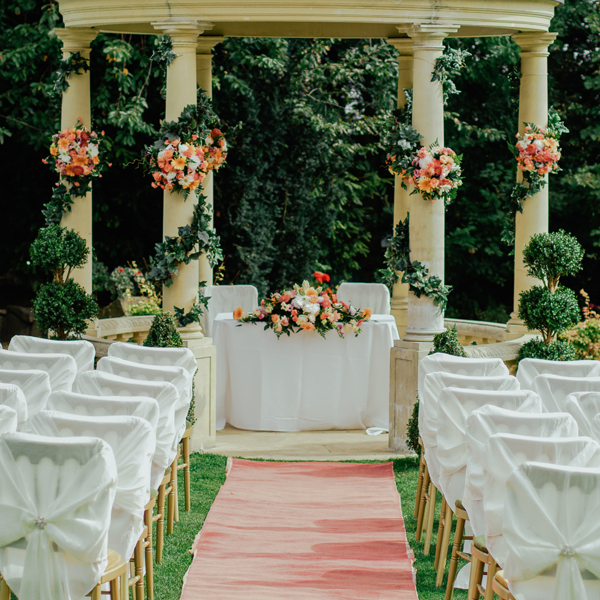 Musical Wedding Film – Mamma Mia!
If you are planning a destination wedding, then this wedding film will be enough to inspire you. Directed by Phyllida Lloyd and written by Catherine Johnson, this jukebox musical romantic comedy follows a young bride-to-be who invites three men to her upcoming wedding, with the possibility that any of them could be her father. In this movie, the most attractive must be the beautiful and mythical Greek island where the character Sophie holds her wedding. The bright sunshine and scenery make every wedding frame beautiful and impressive. Besides, this film can also provide ideas for those who prefer a beach wedding. Whether the venue or the bohemian style of wedding dress, even the Mamma Mia soundtrack, you can consider them in your own wedding plan.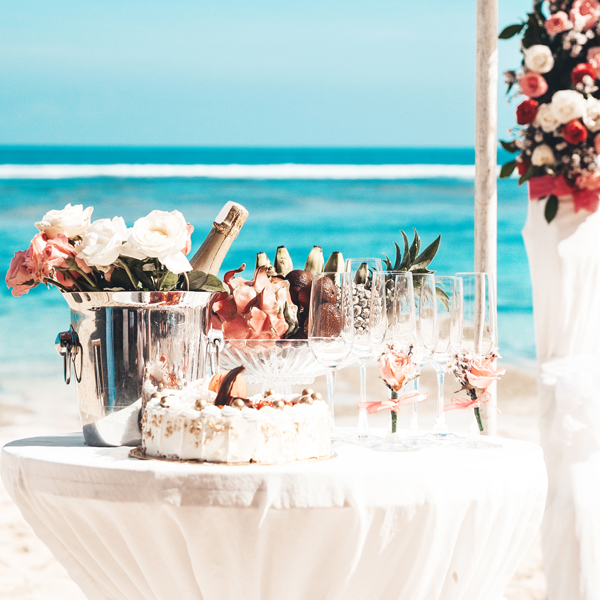 French Wedding Film – Funny Face
This film, directed by Stanley Donen and written by Leonard Gershe, tells the story between Jo Stockton (Audrey Hepburn), a deep and outspoken bookseller, and Dick Avery (Fred Astaire), a raffish but compassionate photographer. The classic white ballerina-length wedding gown Jo wore must leave a profound impression on your mind. The dress featured a full skirt, a dropped waist, and a tight bodice. With layers upon layers of tulle under the skirt, the heroine looks like a playful yet elegant princess. In addition to this dress, the romantic French style and various fashion elements throughout the film may inspire you with some ideas for a romantic and fashionable wedding.