Witnessed by families and friends, the newcomers step into a new stage of life hand in hand. After the holy ceremony, it's time to share your joy with a big celebration. With a sweet vibe and delicious food, a wedding reception must be essential to a celebration. SHE.SAID.YES offers four different types of the wedding reception for your choice.
Breakfast or brunch reception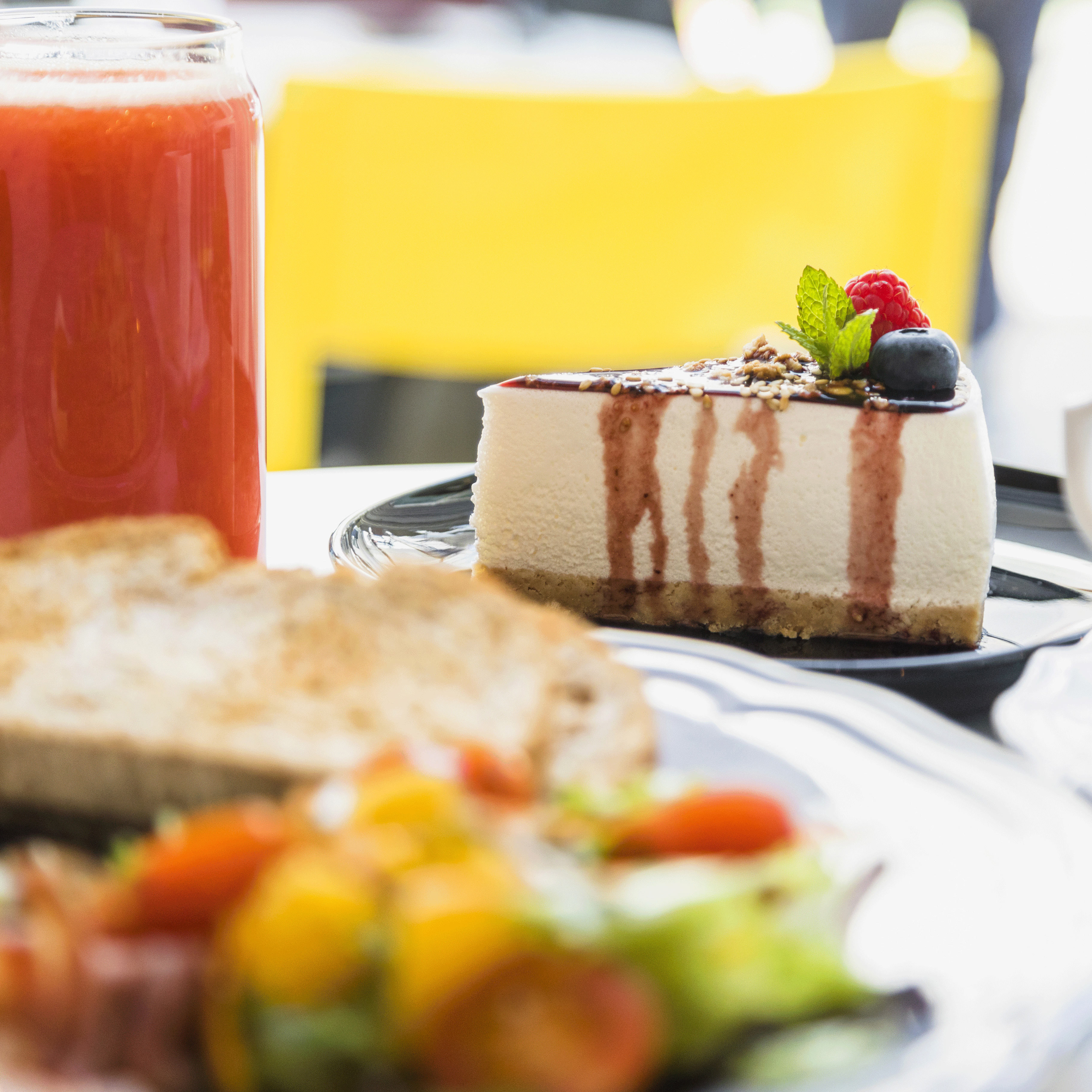 For those who like breakfast or brunch food, why not consider a breakfast or brunch wedding reception? On the one hand, a breakfast or brunch reception is an excellent way to save budgets. Both food and drinks for breakfast or brunch are much cheaper than dinner. On the other hand, it often starts at 9 or 11 a.m. So if you want to arrange more activities for your wedding, you don't have to worry about the time problem. You can even leave for your honeymoon early after the celebration. In addition, imagine that the blessed newcomers followed the sun to enter the wedding palace with the sun's rise. And your life will also be warm and happy as well.
Lunch reception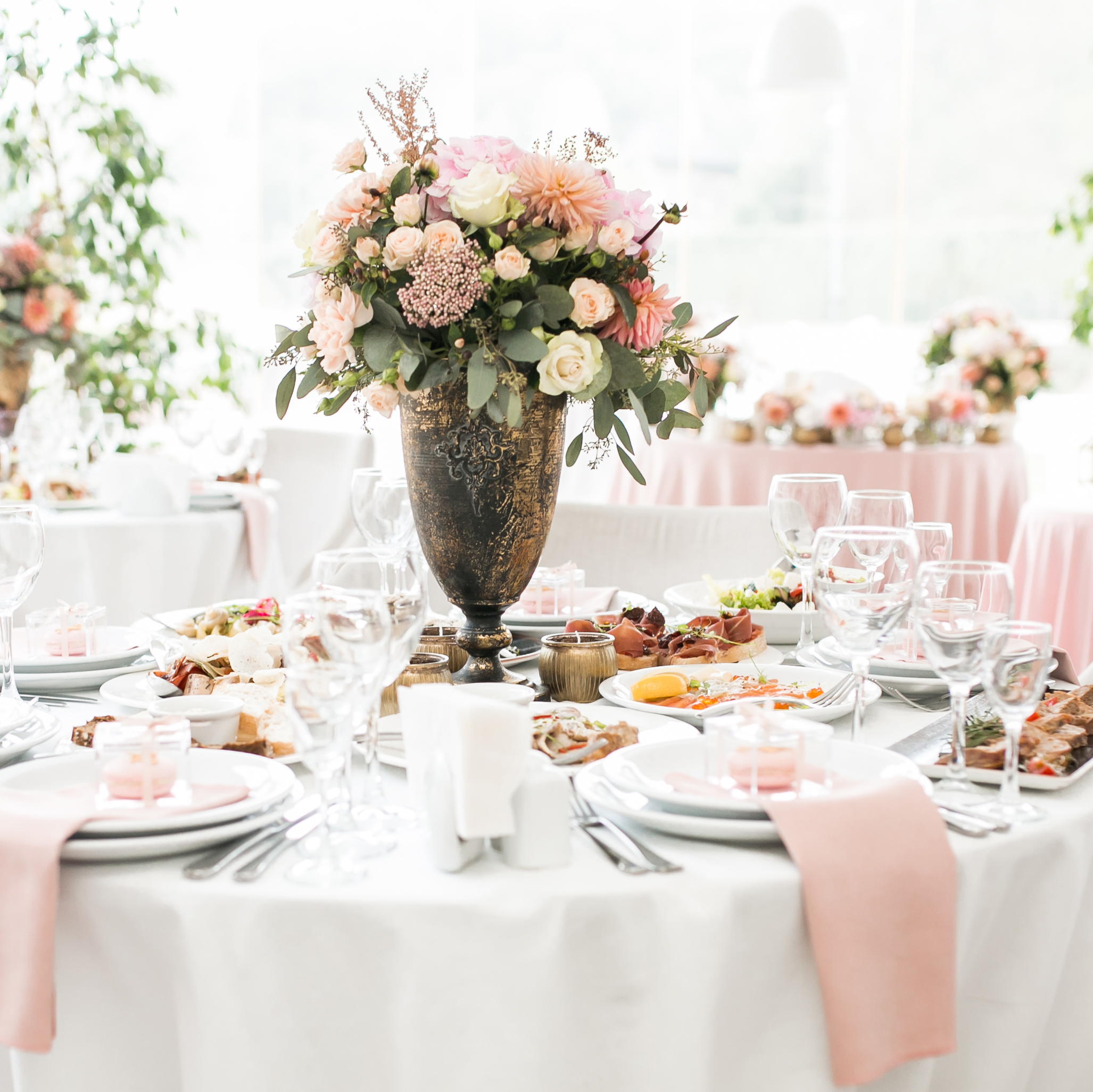 Like breakfast or brunch, lunch choices are more economical than a complete set of dinners. And your preparation for the reception and ceremony will not be as rushed as in the morning. It is usually held between 12 and 2 p.m. You can do a lighter version of a dinner reception, with either a buffet or a sit-down meal, including salads, rolls, cocktails, soups, champagne, etc. Besides, the lunch wedding reception can be a more private gathering with a small scale of activities so that you can keep the decoration at the lowest. And the venue might cost less during the day than at night, which will also help you save your budget.
Afternoon tea reception
Nowadays, more and more people prefer an intimate wedding ceremony, sharing joy and sweetness with family and closest friends. So then, hosting an afternoon tea reception will be an ideal choice. It usually starts between 2:00 and 5:00 p.m. Afternoon tea means you can socialize more with your guests, knowing your food won't get cold. On a warm afternoon, you and your lover finish the wedding ceremony, and then you can spend a sweet and cozy time with your guests. Just enjoy the afternoon tea with various sandwiches and delicate desserts. Besides, it is also an affordable option that allows you to have your ceremony in the early afternoon, leaving plenty of time for celebrating your marriage.
Dinner reception
The above three are relatively affordable and unique, while a dinner wedding reception is quite traditional but the most popular one. There are many options for a dinner reception, such as plated sit-down dinner, buffet, family-style, food stations, etc. Of course, the cost will be much more than other types. It has a more conventional flow of events, starting with a cocktail hour, then dinner and dancing. You can also treat your guests well with sumptuous food. Moreover, Choosing a dinner reception will give you enough time to get ready during the day. It usually begins between 6:00 and 9:00 p.m. Then you can fully enjoy the traditional activities of a wedding reception.