For stylish modern women, a piece of ideal necklace is a must-have to welcome the arrival of the scorching summer. Whether it's a daily style, minimalist design, or on-trendy fashion, SHE·SAID·YES always provides you with an array of our fine jewelry. Now browse our necklace guide to start your sultry summer.
Flower Of The Sea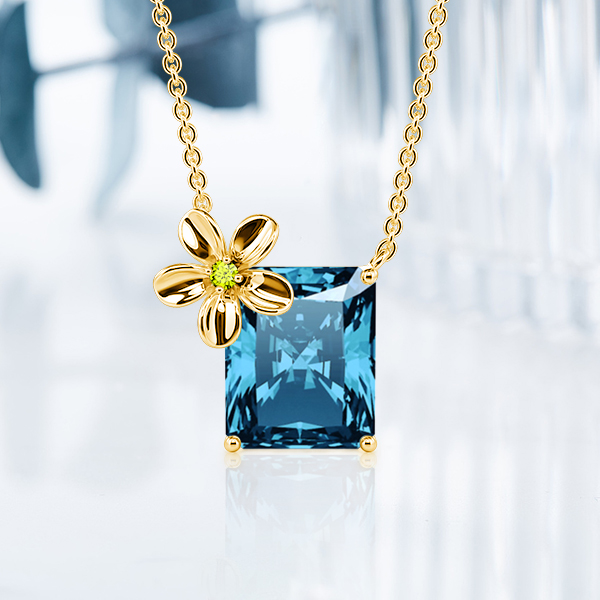 Comes from the Latin for seawater, and the bright aquamarine has the power to calm waves and keep sailors safe at sea and is the best gemstone to represent summer. Showcase your glamour with this vintage-inspired necklace. Its breathtaking design brings a glittering aquamarine in an emerald cut in the center to shine beautifully. And the flower set on the edge of the gem further enhances its striking look, displaying a floating flowering on the waving sea. It's an absolute stunner that will attract everyone's sight.
Beyond The Sea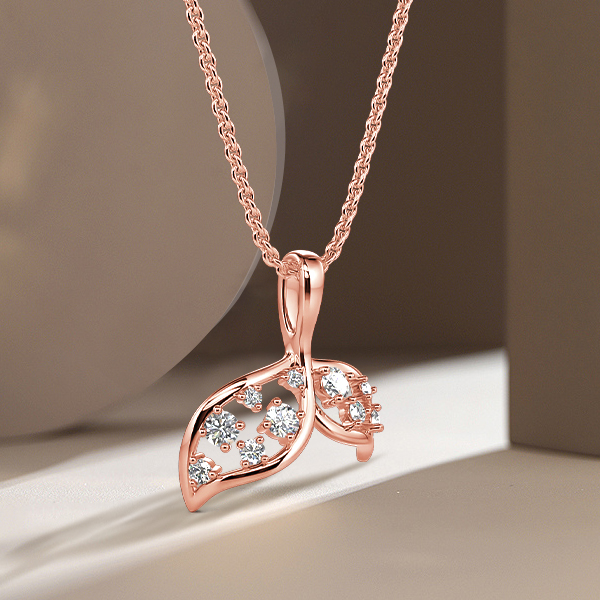 There's nothing like a beautiful mermaid tail to reveal the mysterious sea of summer. Be a mermaid princess with this elegant necklace. Ten shimmering gems accented the sleek tail, creating a sparkling brilliance like the wave spray. Unleash your inner mermaid and rock it out in style and simplicity with this necklace.
The Legend Of The Sea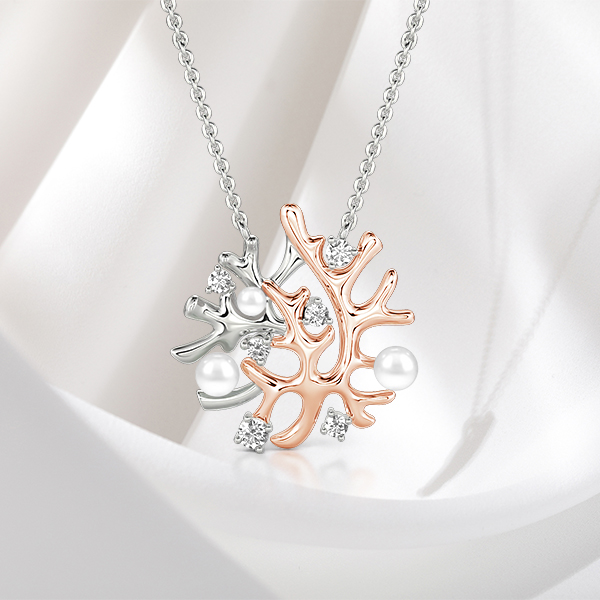 As a charming creature under the sea, coral is famous for its bright color and dreamy appearance. Adorn yourself with a piece of delicate coral jewelry that showcases your unique fashion taste toward summer. This pendant necklace shows a clear yet modern design. With polished corals intertwined in two tones, various gleaming round stones and pearls are alternatively trimmed to capture the brilliance. A great addition adds a pop of freshness to your contemporary jewelry wardrobe.
Bee Yourself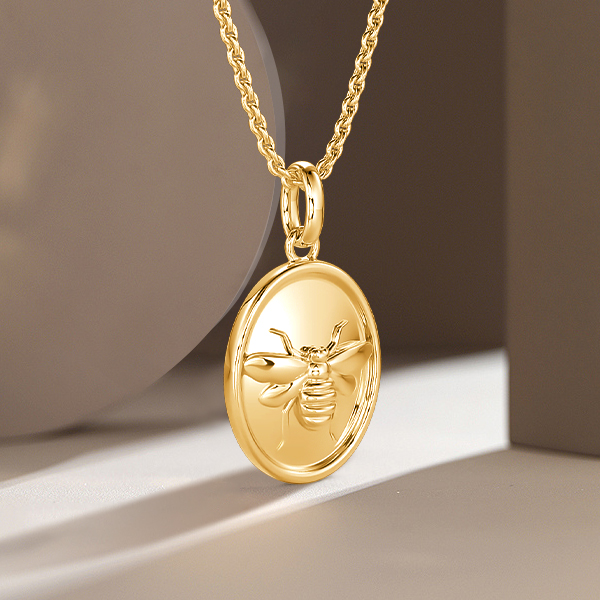 Choosing a lovely insect to express your taste in summer is also great. Our cute coin necklace features an adorable little honey bee vividly on the precious metal of your choice. Circles of textures on the lustrous metal surface add extra glamour to your attires. This distinctive piece is an ideal gift for you or your friends who enjoy summer nature. Wear this bee necklace to slow down, smell the roses and taste the sweet nectar of life.
True Heart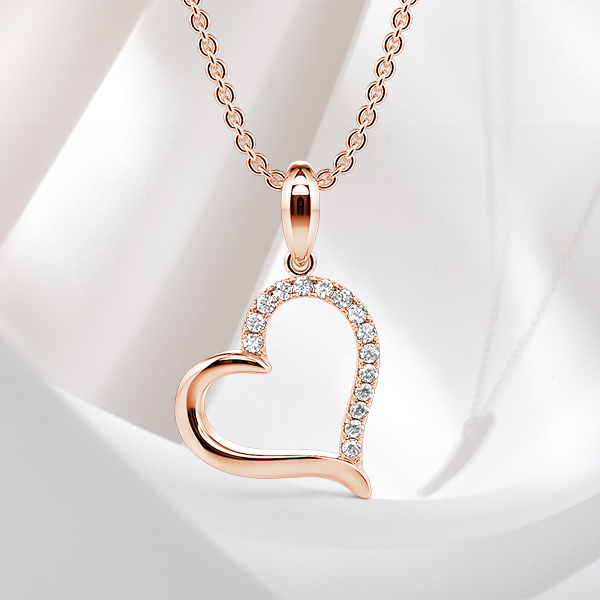 If you want to pursue a piece of stylish summer jewelry but with less conspicuous elements, then our single heart pendant necklace would solve it perfectly. Minimalist and stylish. This pendant necklace delicately draws a heart silhouette with a soft radiance. Half of the heart is crafted in buffed metal, and the other half is paved with bright round stones. The bold and straightforward design of this lovely pendant will fit all your daily looks at any time.