Like the scorching weather, the July birthstone ruby is saturated with glamorous pinkish red, reflecting the passionate affection between lovers. Today, follow the step of SHE·SAID·YES to exploring more about the beautiful ruby.

Overview
The July birthstone ruby has been one of the most prevalent gemstones for centuries, alongside sapphires, emeralds, and diamonds. With its pinkish-red hue and complicated nature, this charming gemstone has been appreciated by many jewelers and artists to create gorgeous treasures that endure forever.
Origin of Ruby
Historically, rubies have appeared in various areas, especially in South Asia, the Middle East, and South Africa. But Myanmar has owned a variety of gem-quality rubies over the years. The renowned color is "pigeon's blood red," a slightly purplish red with vivid saturation and intense fluorescence.
Benefits and Properties
Ruby, the king of the colored stones, encourages passion, courage, knowledge, and prosperity. People believed that it could not only cultivate loving, nurturing, health, and wealth but also protect the evil and bring spiritual wisdom that shields against psychic illness.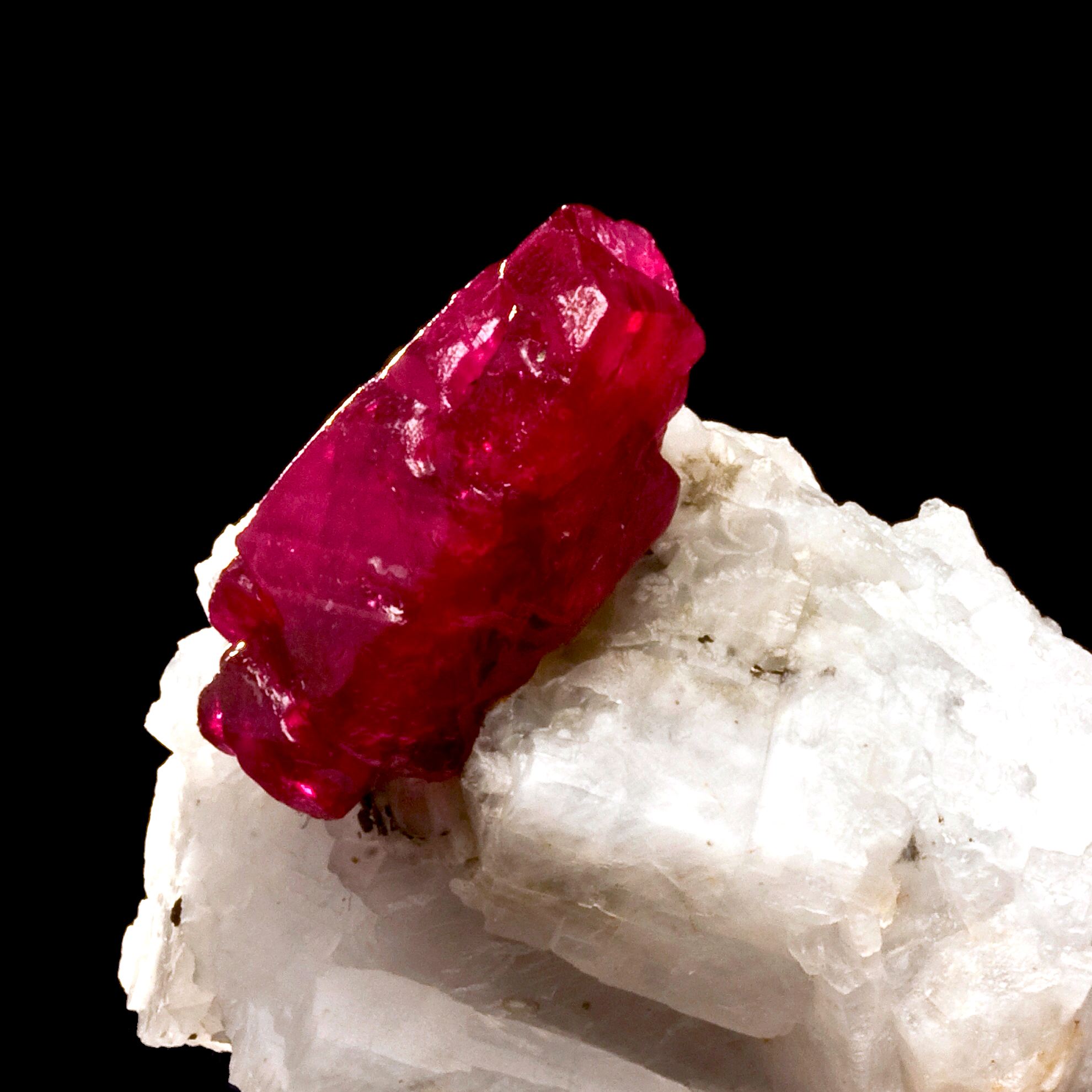 Differences Between Ruby, Spinel, and Garnet
In terms of color, arrange from shades of red. Spinel takes the top spot, with a purplish red color for the most part, and ruby comes second, with a purplish tinge hidden in the red. Lastly is garnet, which appears more with a classic and pure red color.
On a Mohs scale for hardness, ruby is the hardest of these three, with a score of 9 only next to the diamond. Spinel has a Mohs scale of 7.5-8, which is softer than ruby but harder than garnet. While the softest garnet is between 6.5-7.5.
Most rubies require an enhancement to elevate their clarity, so they often have visible inclusions. On the contrary, very few spinels own inclusions and are always uniquely beautiful. And garnet almost has no inclusions.