As members of the bride's party, the bridesmaids are always with the bride on the wedding day, so the bridesmaid dresses are also equally important. Although bridesmaid dresses are much simpler than wedding dresses in style and color, they must still be beautiful without outshining the bride. Sometimes, it can be challenging to find the perfect balance. Check out the following tips for choosing suitable bridesmaid dresses.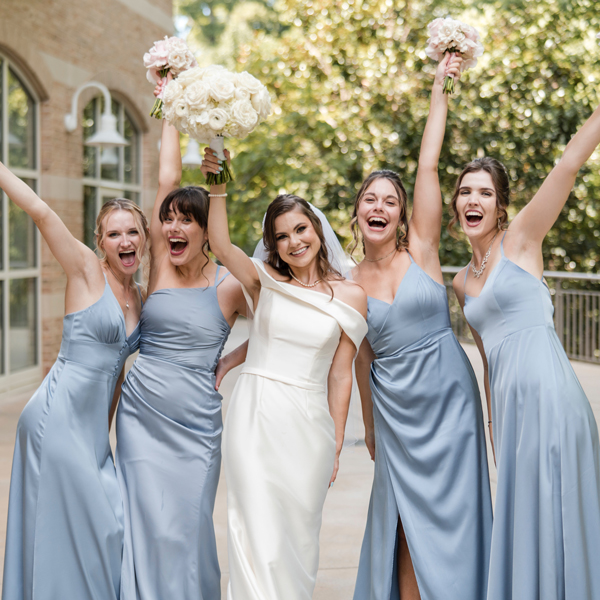 1. Consider the wedding theme and colors.
When selecting bridesmaid dresses, it's essential to ensure they match the overall ambiance of the wedding. For example, consider dresses with laces or a retro style if your wedding is vintage. In addition, accessories like shoes, jewelry, and other add-ons should also fit the theme and complement the dress.
2. Take the season into account.
Depending on when the wedding is taking place, bridesmaid dresses should be appropriately styled. For example, lighter colors and breathable fabrics are more comfortable in hot and humid summers than in dark and heavy materials. So, selecting the fitting dresses can keep your bridesmaids happy and satisfied throughout the event.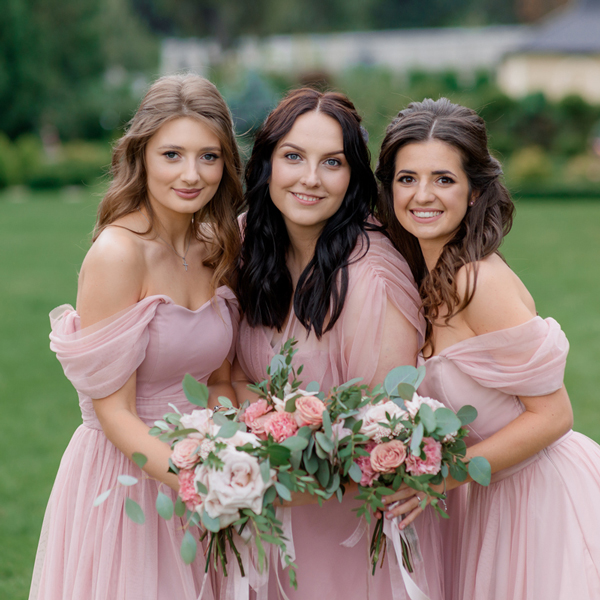 3. Allow your bridesmaids to involve.
The bridesmaids are the ones wearing the dresses, so it's essential to give them a chance to voice their opinions. And this will make it easier to find the perfect dress for everyone. Plus, every woman has a unique body shape, and taking their views into consideration will ensure that everyone feels comfortable and beautiful in their chosen dress.
4. Consider the length and material of the dress.
Depending on the formality of the wedding, the length of the dress may vary. Long dresses are typically more formal, while shorter dresses are more casual. In the meantime, bridesmaids will wear these dresses for an extended period, so choosing a material that won't weigh them down or make them feel too uncomfortable after a long ceremony or reception is also crucial.
5. Order the bridesmaid dresses well in advance.
To avoid any last-minute dress issues, plan ahead and allow ample time for bridesmaid dress delivery and alterations. Peak wedding seasons can cause popular styles to sell out or become unavailable, so ordering early is essential. This ensures your desired dress is in stock and arrives on time. Plus, alterations can be made easily for the perfect fit without time constraints, ensuring your bridesmaids look their best.
6. Keep your budget in mind.
The most crucial and practical aspect to consider before commencing your dress-shopping expedition is to establish a clear-cut figure of how much you can afford to spend on each dress. Initially, evaluate your overall financial plan and divide it by the number of bridesmaids you have. In addition, factor in any necessary modifications or accessories that may require an additional purchase.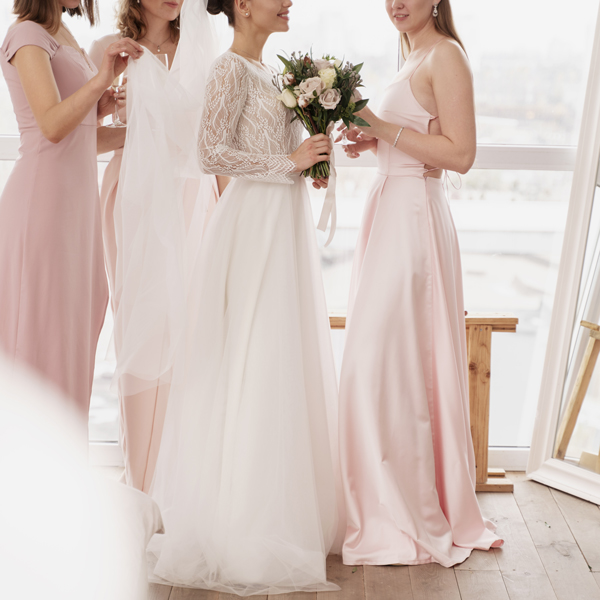 Overall, choosing suitable bridesmaid dresses involves a lot of planning and consideration. So, take your time and choose dresses that will make your bridesmaids feel beautiful and comfortable on your special day. And maybe it isn't easy to make decisions but don't forget to enjoy this process of preparing for your big day.