With the advent of a merry Christmas, everything will be wrapped in a flash of sparkle. You must want to go for something shiny and sophisticated to dress yourself up, don't you? Then do not miss SHE·SAID·YES Christmas Sale! 15 % OFF SITEWIDE and FREE SHIPPING; SSY will always be here with fine jewelry for you.
So In Love
Celebrating the sophisticated beauty of the hoop earrings, these eye-catching pieces are full of intricate detailing. Firstly, these dainty hoops feature a trio of rows of round-cut accents in a pavé setting. Then, shining with all their glistening glory, it covers the front half of the hoops. Secondly, except for the gorgeous paving setting, the polished finish in the back of the hoops complements the elaborate hollow leaves. Finally, add a touch of luxury to your ensembles, suitable for any occasion. Showcasing a natural vibe with a modern look, they adorn your ears in a simple yet sophisticated style and are truly mesmerizing.
You're A Sky Full Of Stars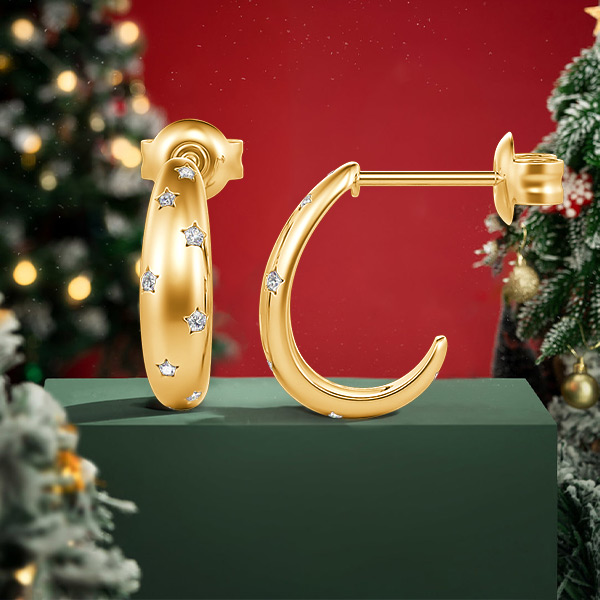 Designed to mesmerize, these hoop earrings are as versatile as they are eye-catching. For instance, the polished finish and scattered shiny accents add a unique touch to the chic style. Then each hoop is designed tapered and domed, with ten round-cut stones in various petite star frames, shining in the midnight and your heart. All in all, with an excellent luster and stars, these striking accessories are perfect to wear this Christmas.
Time Circle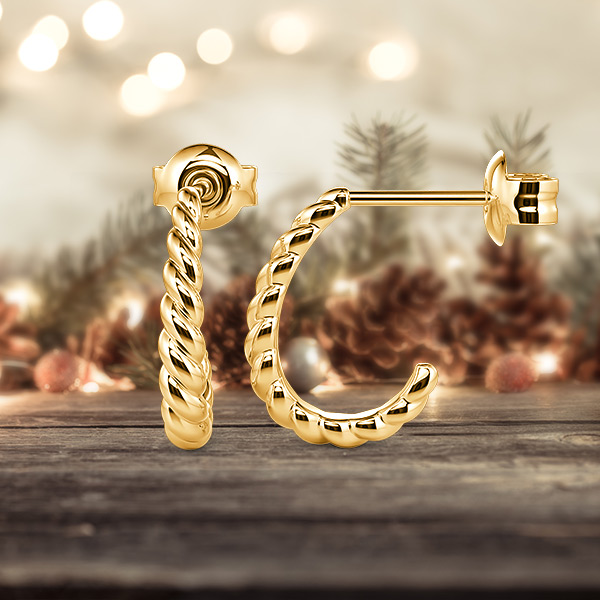 Minimalist and dainty. These trendy hoop earrings are crafted in the sleek metal of your choice to create a classical design with a modern style. Sculptured with several curves elegantly on the overall hoop, each earring features an elegant braid look with a highly buffed finish. Presenting a touch of stereoscopic sense, the hoop earrings make a modern statement with a bold feminity. Day or night, dressed up or down, they adapt to the occasion.
Count On Me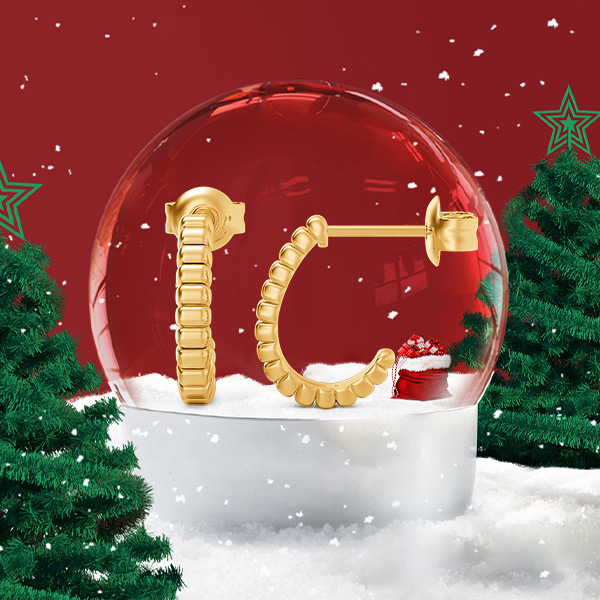 Polished metal is a timeless classic that adds elegance to any ensemble, and the hoop earring style is always appropriate for any occasion. This pair of beautiful gold hoops are exquisitely crafted in the precious glowing metal, offering a superlative gleam. Additionally, with a stylish sculptured design of a series of cubes, these hoops create a brand-new fashion for women of strong personalities. A modern take on classic hoop earrings, this pair of unisex earrings will add movement to any outfit.
Holy Bright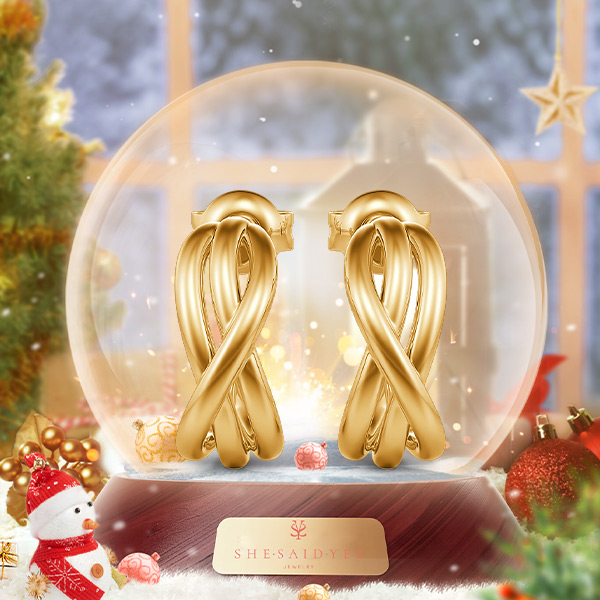 Choose these sparkling diamond earrings to amp up your wardrobe. Elegant and fashionable. Crafted with the buffed metal of your choice, these hoop earrings are the ultimate instant classic. Featuring three intertwined polished ribbons, each vine-like hoop presents a vivid power toward life. In addition, these flat-front post earrings are secure with friction backs. Effortlessly styled for any occasion, this clever pair of earrings is ideal for everyday wear.