Celebrate love and enchantment this September with SHE.SAID.YES's new arrivals. Discover the beauty of sapphires, not only for the birthstone of September but also a timeless gemstone symbolizing fidelity. From stunning engagement rings to exquisite bridal sets, these new creations are meticulously crafted to celebrate the journey of love. Join us on this romantic adventure as we explore SHE.SAID.YES's latest sapphire collection.
Love's Eternal Flame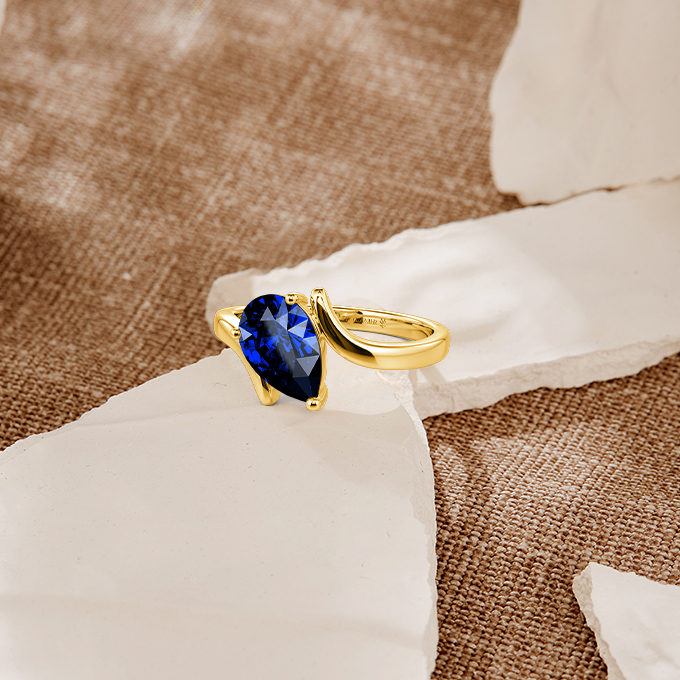 Meticulously crafted with extraordinary precision, this solitaire engagement ring showcases a captivating pear-cut center stone. Additionally, its by-pass shank design infuses a modern flair into this timeless elegance. This beautiful representation signifies the interweaving of two souls embarking on a profound love journey. With each glance at this enchanting piece, a gentle reminder of your unique bond washes over you. And it will ignite a love that transcends the boundaries of time and endures eternally, creating a legacy of everlasting love.
Infinity's Bond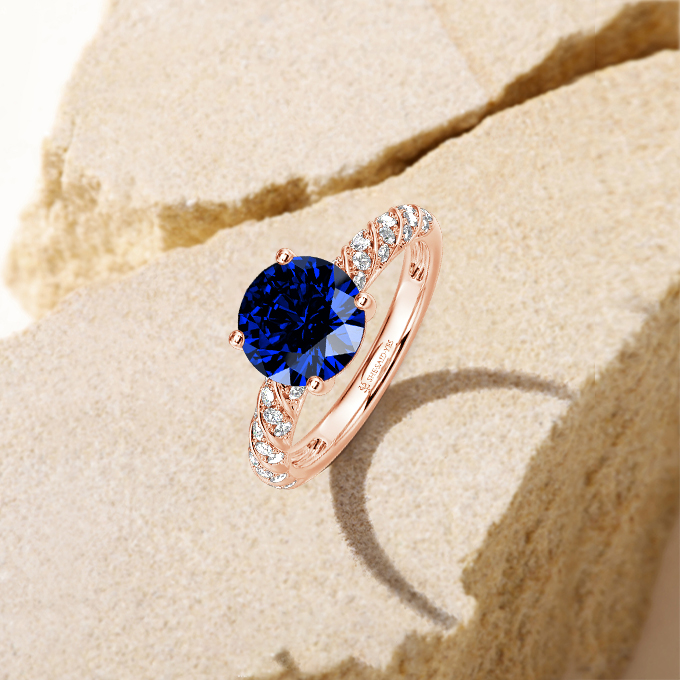 Experience a moment of a lifetime elevated to new heights with this captivating engagement ring. Its exquisite design features a dazzling round-cut center stone, radiating the essence of eternal love. Meanwhile, a twisted pave shank accentuates the centerpiece's mesmerizing beauty, infusing a contemporary twist into this timeless symbol. Meticulously crafted with unparalleled precision and meticulous attention to detail, this enchanting ring serves as a profound representation of the intertwining journey of two souls destined to be forever united.
Stunning Engagement Ring – Lasting Fondness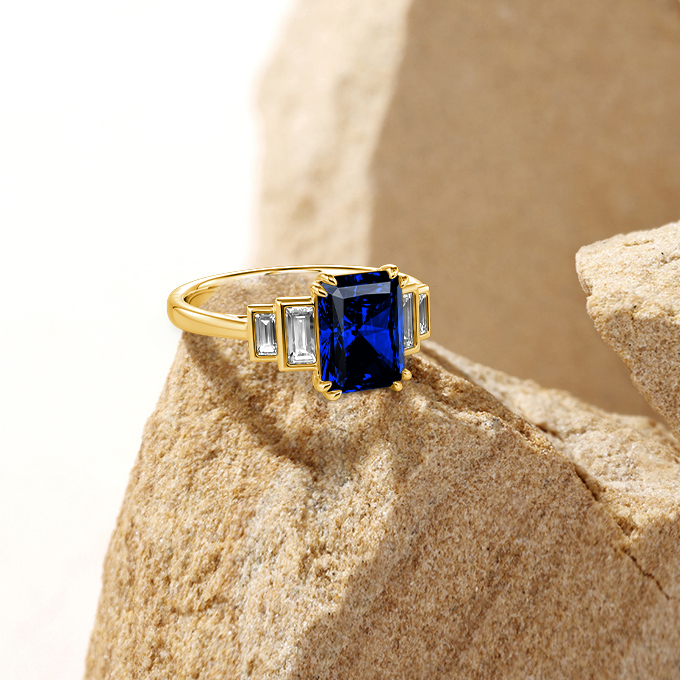 This stunning engagement ring embodies the epitome of grace and refinement. It features an emerald-cut center stone, expertly set in a double prong to enhance its breathtaking brilliance. At the same time, on either side, two different sizes of gemstones are gracefully nestled in bezel settings, complementing the center stone beautifully. Moreover, the delicate basket design adds a touch of intricate artistry to this timeless piece. This also amplifies its significance as a remarkable symbol of enduring love and unwavering commitment.
The Promise of Soulmate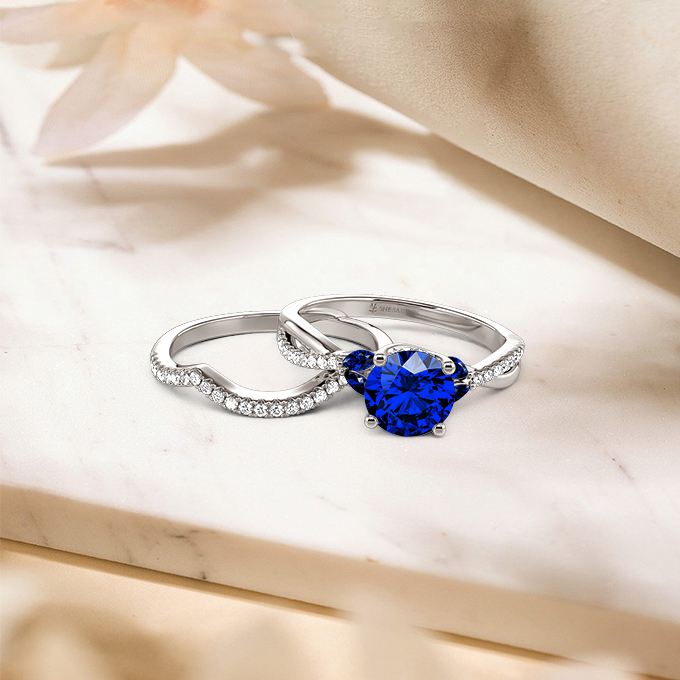 This exquisite bridal set is a true symbol of everlasting love and elegance. A round-cut center stone sparkles above high, complemented by a hidden halo for an added touch of brilliance. Meanwhile, four marquise side stones gracefully enhance the beauty of the centerpiece. Furthermore, the cross-over design of the shank adds a unique flair, with one half adorned with dazzling gems while the other half remains elegantly plain. Finally, completing this enchanting set is a matching curved wedding band meticulously paved with sparkling gems, creating a seamless and captivating ensemble.
Classy Engagement Ring – Everlasting Bliss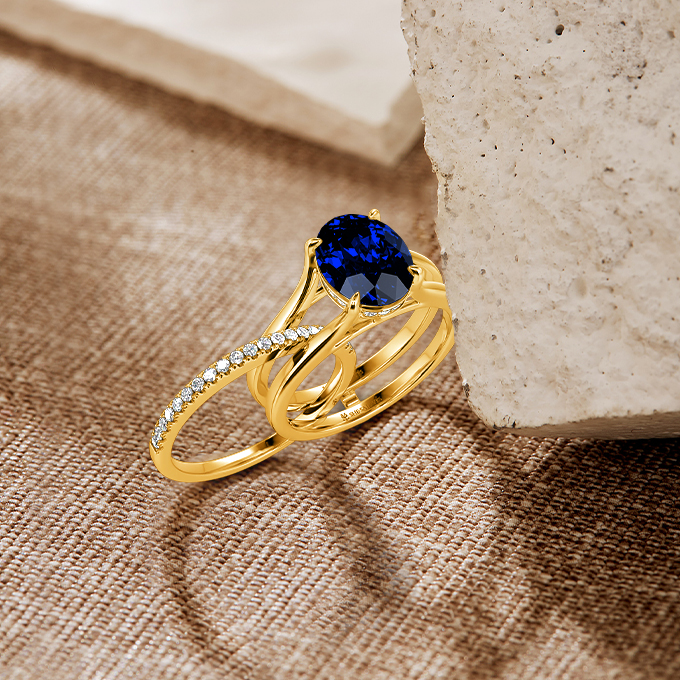 Embrace the enchantment of this breathtaking interchangeable bridal set. It boasts a mesmerizing cathedral design adorned with intricate details. At its heart lies an exquisite oval-cut center stone, exuding brilliance and sophistication with every glance. Besides, a hidden halo discreetly enhances its elegance, infusing a touch of glamour and irresistible allure. The graceful gallery proudly displays the meticulous craftsmanship, while the accompanying gems-paved wedding band perfectly complements the ensemble, culminating in a timeless symbol of unwavering love and unwavering commitment.