Courageous, tenacious, generous, independent, kind, intelligent... all the beautiful adjectives in the world are not enough to describe the charm of women. Especially in this wonderful Women's Day. SHE.SAID.YES has selected for you five dainty jewelry pieces that will highlight your beauty. Just enjoy your exclusive day and do what you want.
Bracelets For Women's Day – You Are Special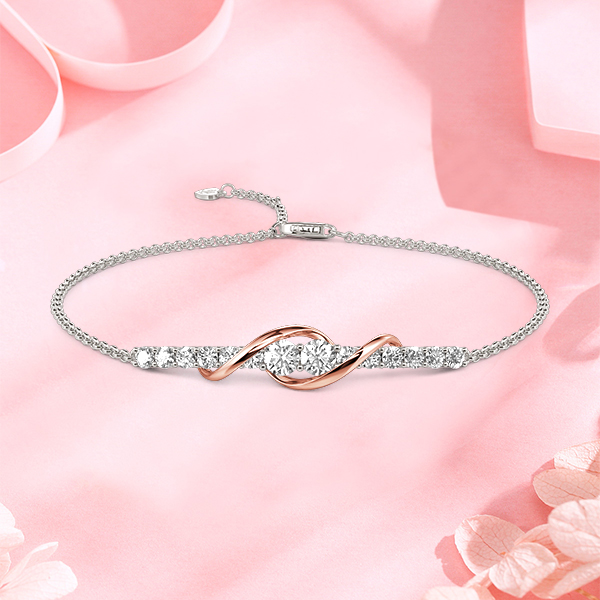 It must be a flattering piece to leave your irresistible glamor. Glittering with a fine row of round accents, two center stones showcase lasting brilliance. In addition, this bracelet is adorned with a polished swirling ribbon, completing a lovely linear look. The combination of straight and curved design makes this bracelet unique and meaningful. It symbolizes the power of women, gentle and firm. Every woman is special, and her power deserves to be seen. So take this bracelet to show your charm. Or you could take this refined bracelet for your loved one for a surprising gift for Women's Day.
Be Bright Sunny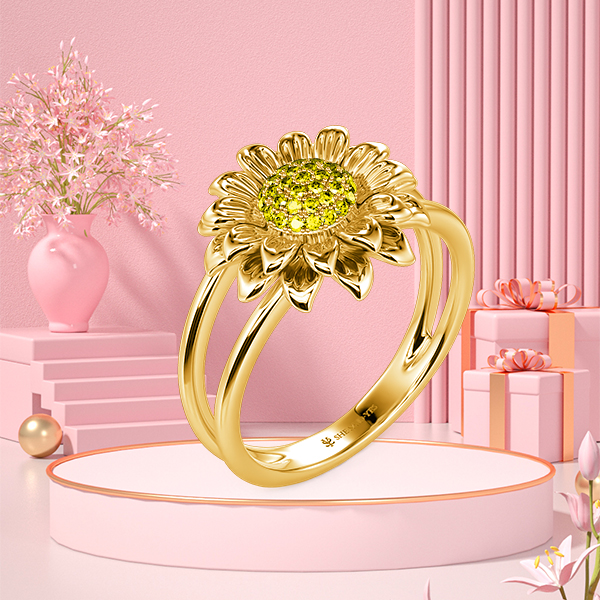 This exquisite floral ring features a beautiful floral set on the split shank to evoke your natural appeal. Numerous round-cut gemstones form the disk florets, adding a touch of color to this trendy ring. Plus, polished petals and detailed designs complete the vibrant sunflower look. The sunflower, also known as the "happy" flower, is the perfect gift to bring joy to someone's day or as a treat for yourself. So why not use this delicate ring to brighten up your busy life?
The Sun In My Heart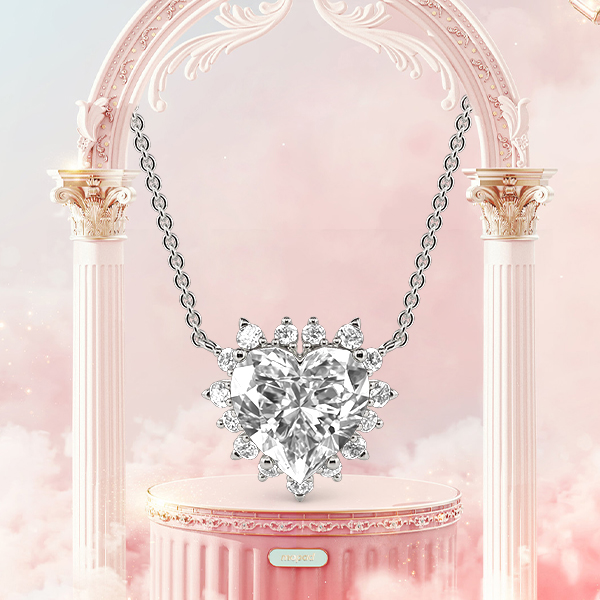 Delicate and sparkling. With its bold design, this necklace features a scintillating heart-shaped gemstone surrounded by a shimmering round stone halo in the center, giving off a dazzling radiance. It is unique in the length of the buffed prongs and expresses the incredible beauty of a heart star. In addition, the pendant shows a bold, fearless, fantastic sun look, symbolizing the inner strength of a woman. Do not be afraid of anything because you are a woman. Be strong at heart; that is your greatest strength. Women can do anything.
Earrings For Women'S Day – The Angel Face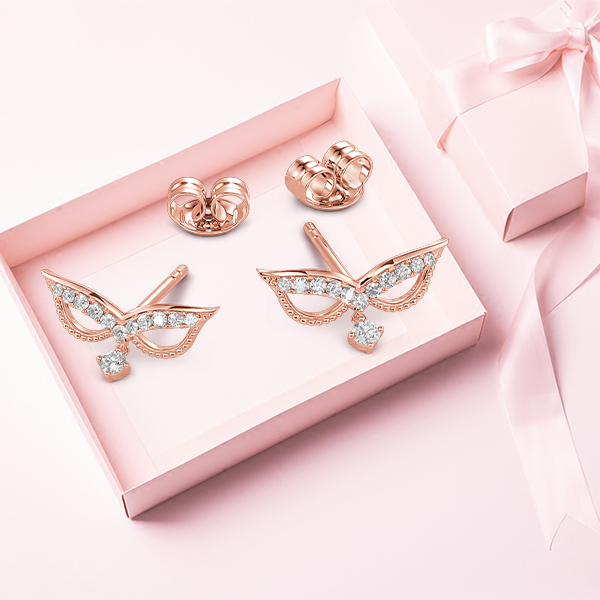 This mask earring shows the same feminine charm as the previous one but is even more seductive with its unique design. The design of the ball mask with sparkling gemstones and exquisite milgrain embellishments will take your breath away. In addition, two more round-cut gems elegantly hanging from the mask will emphasize the whole style. Looking at this mask, you will be reminded of the dancing queen at the masquerade ball. She was so eye-catching and mysterious that you could not help but stare at her.
My Destiny
Chic and elegant. This necklace showcases a series of small, sparkling round stones encrusted in a pave setting to catch your attention. Two ribbons intertwined with each other create an infinity symbol-shaped look. With this necklace, you can customize the stone and metal to suit your taste and make a stylish statement. "It is not in the stars to hold our destiny but in ourselves." My destiny is full of infinite possibilities.
The beauty we talked about is what you feel inside and what is reflected in your eyes and behavior. It is not something physical. "Loving yourself is the beginning of a lifelong romance!" So boldly chase what you want and what you deserve. Happy Women's Day!