Looking for a new way to accessorize your outfits? Look no further than new earring arrivals from SHE.SAID.YES! Whether you prefer bold statement earrings or simple studs, they can make a difference in taking your outfit to the next level. Now, keep reading to discover the latest and greatest in ear adornments.
Your Halo
These trendy hoop earrings are sure to catch your eye with their simple yet fascinating design. The shimmering circle frame of each earring is adorned with two rows of brilliant round stones that sparkle from every angle. The stylish rings that connect the hoops add a touch of glamour to these accessories. And the beautifully dangling look is perfect for starting your day in style. So if you're looking for the perfect pair of earrings to add a touch of elegance to any outfit, these hoops are the ideal choice!
When Love Knock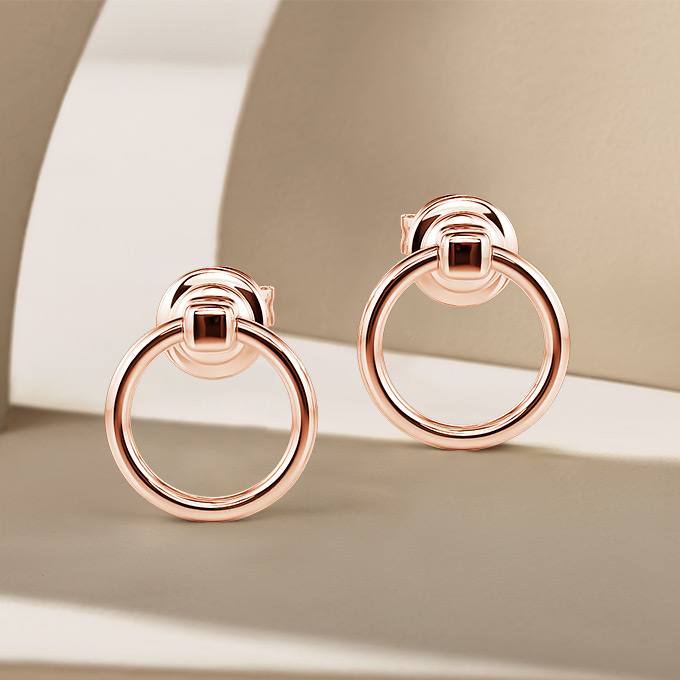 Make a bold statement with these stylish stud earrings. These cute circles feature a modern, sleek door pull ring design, sure to catch the eye. Additionally, the highly polished finish adds a touch of sophistication to the bold and daring design, making them the perfect addition to any outfit. Whether dressed up for a night out or keeping it casual in jeans and a t-shirt, these earrings are versatile enough to pair easily with any of your clothes. You'll love wearing these earrings daily as your go-to accessories that add edgy style to your look.
Sparkle From The Sky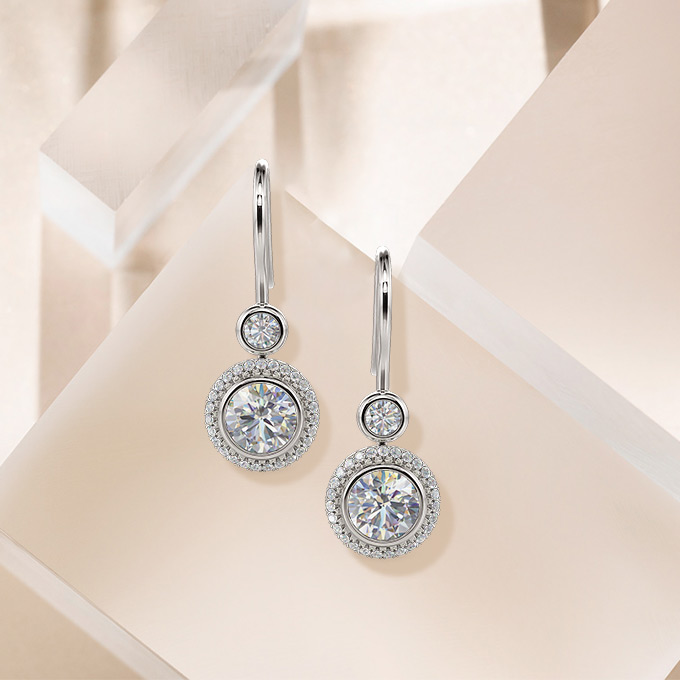 These charming drop earrings feature two round-cut stones that shine beautifully in the light. One stone is set in a bezel setting, while the other is surrounded by a glistening halo, allowing maximum light to reach the gem and enhance its natural beauty. The unique design of these earrings creates graceful movements that will add a touch of sophistication to your hectic life. Whether dressed up for a special occasion or running errands in your casual wear, these earrings are versatile enough to complement any look. You'll love how these earrings add a touch of glamour to your everyday life, making you feel confident and beautiful.
Moon And Star Earring Design – Twinkle Light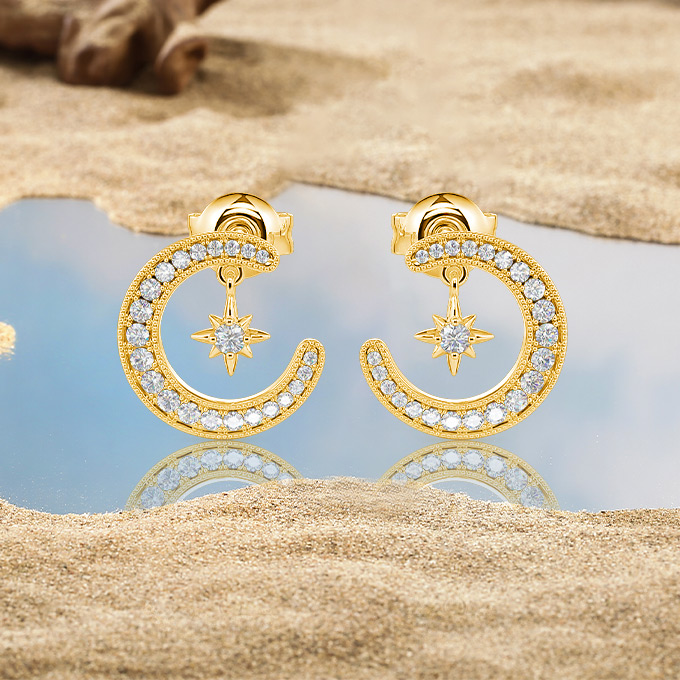 These gorgeous designs are a perfect addition to your jewelry collection. The intricate design and attention to detail make them a true work of art. With a twinkling star inside the stones-paved crescent frame, each earring provides a delicate sense of exquisite craftsmanship. The way the earrings dangle adds a touch of elegance and femininity to any outfit. These stunning earrings are perfect for a special occasion or add glamour to your everyday look. With their stylish and elaborate design, they will catch the eye and become a beloved accessory for years.
Daisy Earrings Design – Aromatic Daisy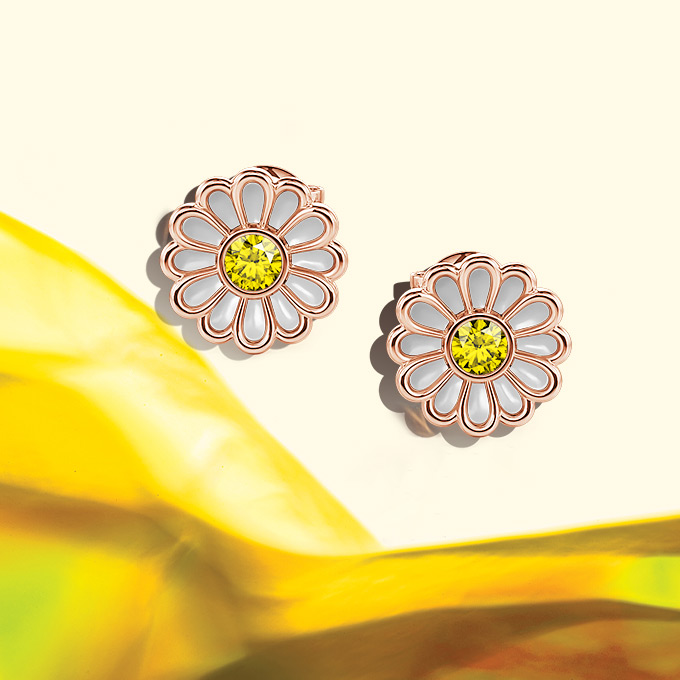 Wearing these daisy stud earrings will make you feel cute and charming, perfect for adding a touch of whimsy to any outfit. The brilliance of the round gem in the center of each flower adds a touch of elegance to the playful design. In addition, the careful attention to detail in the petal outline gives the earrings a delicate and feminine touch. These designs are perfect for any lovely girl who wants to add a touch of briskness to her style. Whether for a casual day out or a special occasion, these earrings are a great way to add a fun and youthful touch to any look.