As the vibrant colors of summer fade away, it's time to embrace the enchanting allure of autumn. And what better way to elevate your autumn wardrobe than with exquisite jewelry pieces? Today, we'll introduce you to a handpicked selection of the newest stylish jewelry to help you enhance your fall ensembles. From warm hues to nature-inspired designs, get ready to adorn yourself with the perfect finishing touches for a fashionable fall.
My Enigma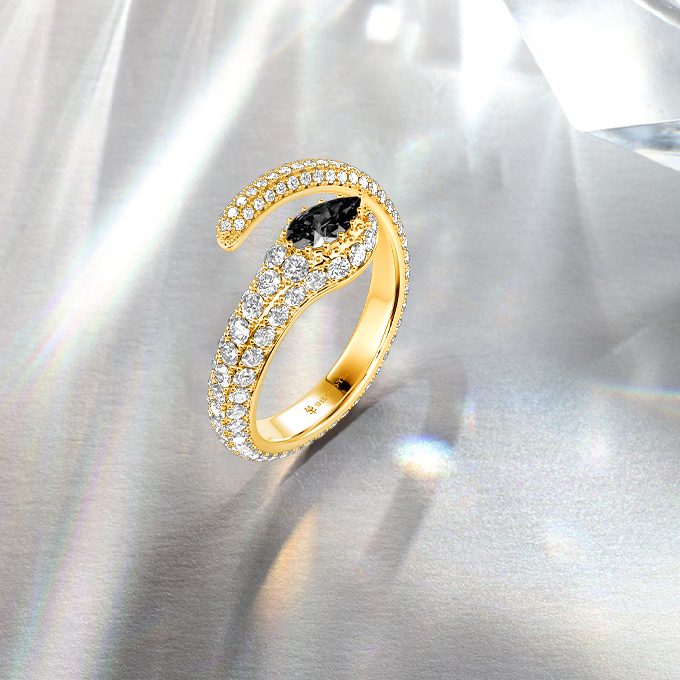 For those who appreciate bold and attention-grabbing accessories, the first snake-inspired ring serves as an ideal fashion statement. It effortlessly infuses any outfit with a touch of edginess and uniqueness. Firstly, the sophisticated open ring with intricate craftsmanship showcases a delicately sinuous snake design. Meanwhile, numerous gems paved along the snake exude stunning brilliance. Moreover, The head of the snake adorns a dazzling pear-cut gem, making this ring a true showstopper. Whether you wear it alone or as the centerpiece of a ring stack, it allows you to create your own unique fashion style.
Angel's Hear
In the realm of fashion, a vintage necklace exudes timeless sophistication. This remarkable piece showcases exquisite angel wings adorned with shimmering accents. Below them, a fabulous heart pendant gracefully dangles, enhanced by a gleaming halo. With its captivating design, this accessory is an essential addition to any jewelry collection, embodying both grace and charm. Embrace the allure of vintage fashion with this extraordinary necklace, a symbol of enduring style and elegance.
The Heroine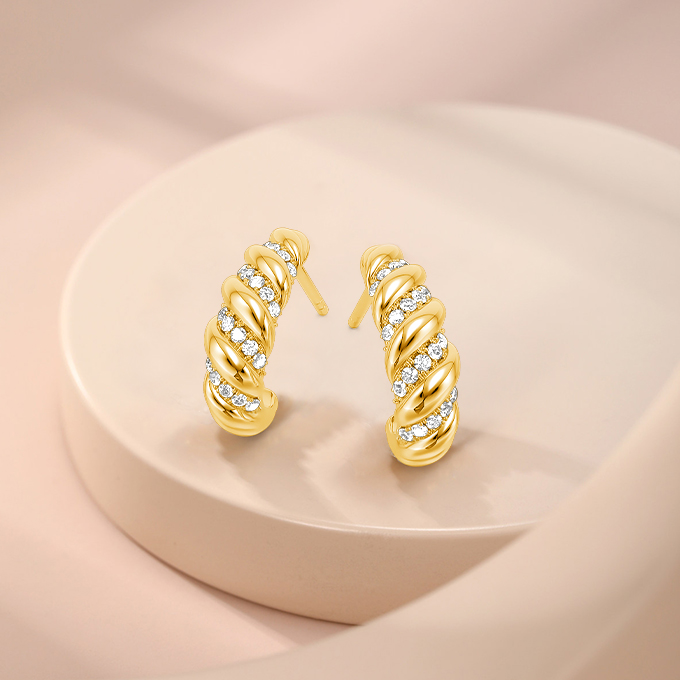 Nothing exudes style quite like shimmering hoop earrings. The third piece is a pair of exquisite earrings. These earrings showcase a swirling braid design, crafted with meticulous attention to detail. Besides, the hoops are adorned with small round stones, delicately placed in alternating fashion. This adds a touch of sparkle and personality to the whole piece. All in all, these earrings are versatile enough for everyday wear. They can not only be an essential addition to your collection but also effortlessly elevate any outfit with their captivating allure.
Newest Jewelry Necklace – Sugary Glint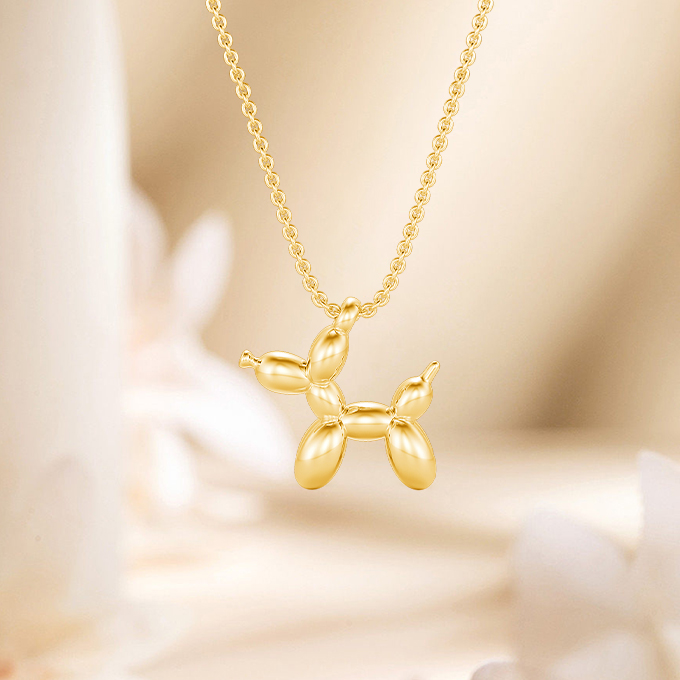 When it comes to fashion, nothing uplifts your mood quite like a delicate pendant necklace. This necklace features a cute silhouette of a balloon dog. The highly buffed finish radiates a brilliant shine. What's more, its petite and lovely design effortlessly complements any style. This makes it a versatile accessory for all occasions. Whether you prefer a casual or elegant look, this adorable pendant is the perfect choice to add a touch of charm and delight to your ensemble.
Flower Dance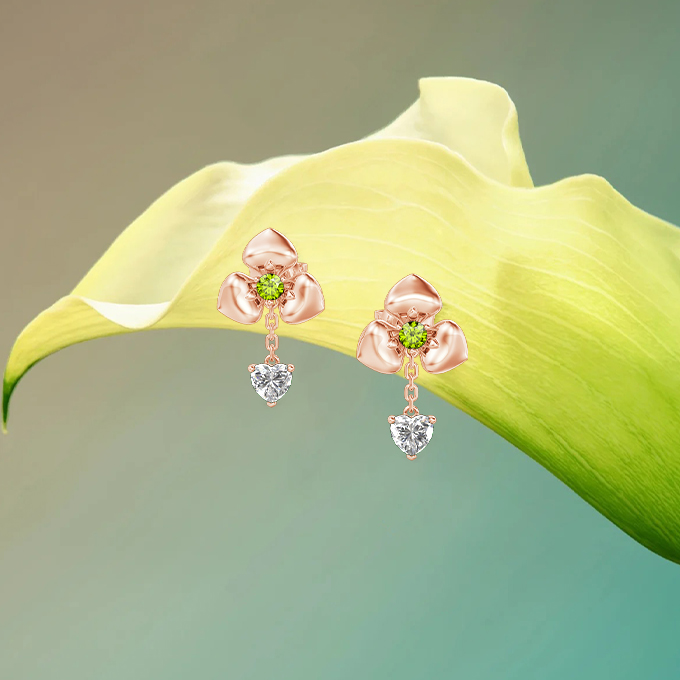 This piece is a new addition to our JUST BLOOM Collection. Each dangle earring showcases a delicate three-petal hydrangea with a brilliant round stone at its center. Meanwhile, heart-shaped gem pendants elegantly dangle from these enchanting blooms, emitting a mesmerizing sparkle. These elegant accessories infuse your everyday looks with graceful movement and a radiant glow. Why not let these lovely dangles be a testament to your impeccable fashion sense and innate allure?
Enchanted Forest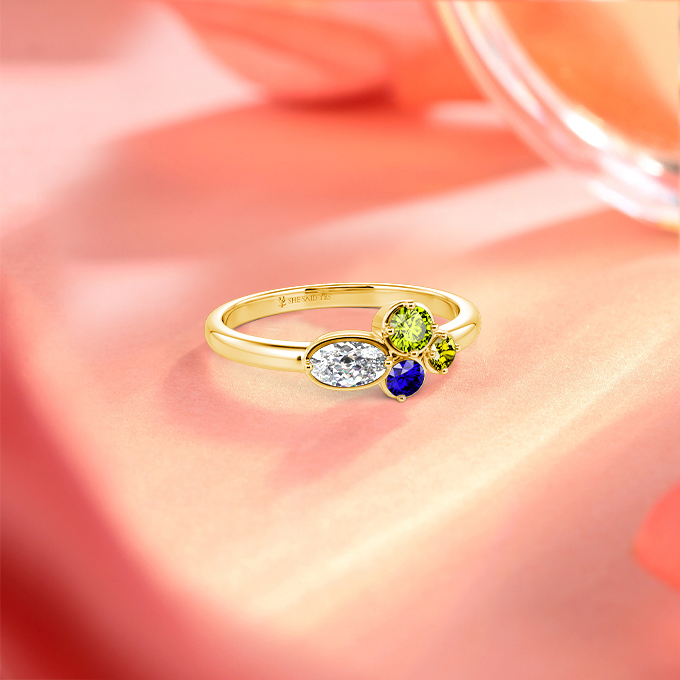 This stackable ring exudes elegance and glamor with its breathtaking combination. It showcases a stunning oval-cut stone paired with a cluster of three round-cut gemstones. Its design exudes a harmonious blend of timeless beauty and contemporary style. Besides, the highly polished shank completes its overall allure. Whether worn alone or stacked with other rings, this captivating piece is a must-have addition for any fashion-forward individual looking to elevate their jewelry collection.